about central mansions
luxury serviced apartments
Central Mansions Luxury Serviced Apartments is one of the three prime sites in Phnom Penh, Cambodia – owned and managed by Hongkong Land. It is part of an exciting collection of Grade-A properties in Cambodia's capital and business centre.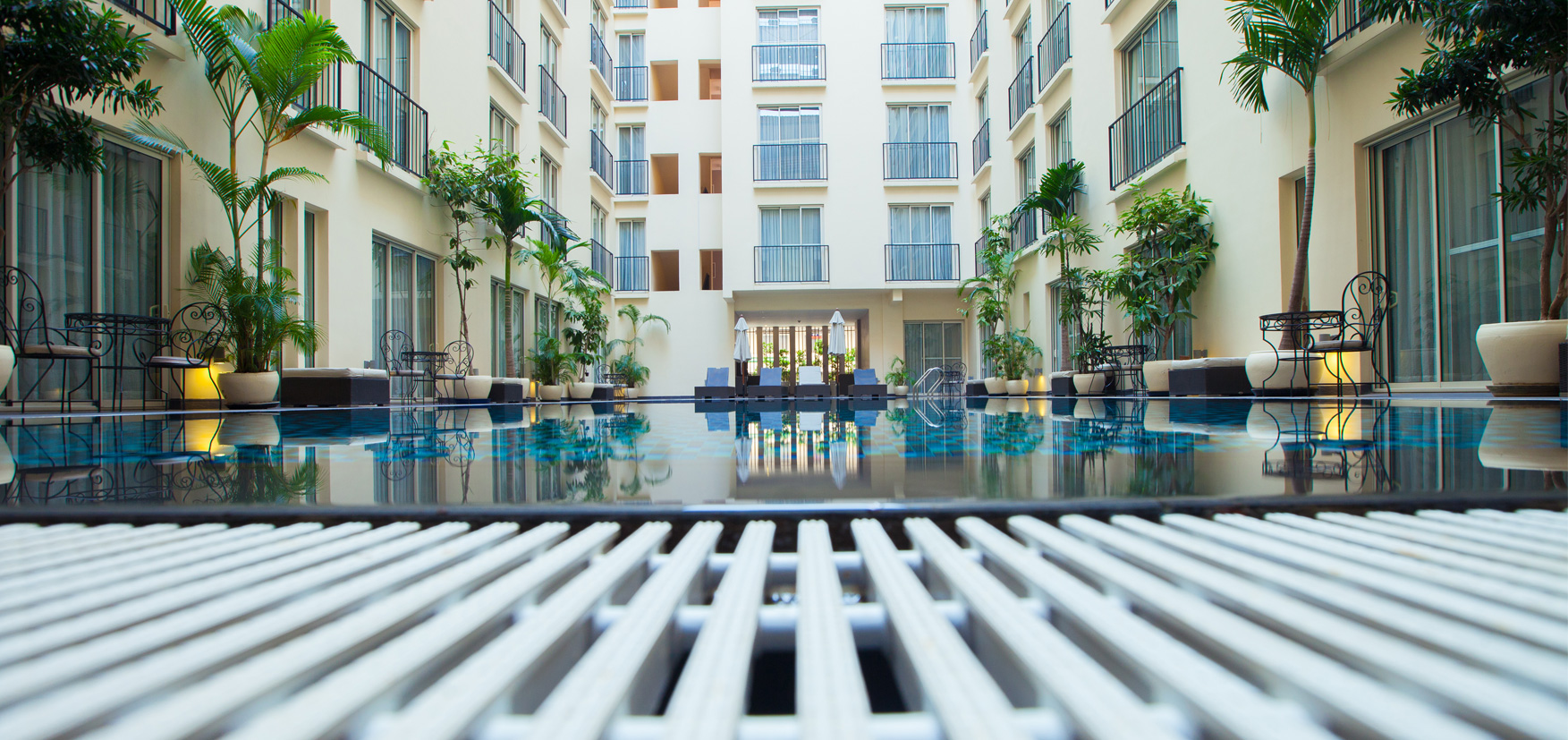 Hongkong Land is one of Asia's leading property investment, management and development groups.  Founded in 1889, Hongkong Land's business is built on excellence, integrity and partnership. The Group owns and manages almost 800,000 sq.m of prime office and luxury retail property in key Asian cities, principally in Hong Kong and Singapore.  Hongkong Land's properties attract the world's foremost companies and luxury brands.
The Group's prime Hong Kong portfolio of some 450,000 sq.m is located in the heart of the Central district.  In Singapore, its 165,000 sq.m portfolio consists largely of prestigious office space located at Marina Bay, much of which is held through joint ventures.  The Group also has a 50% interest in a prime office complex in Central Jakarta, and has a number of projects under development that include a luxury retail centre at Wangfujing in Beijing.
Hongkong Land is developing a number of largely residential projects, in cities across Greater China and Southeast Asia.  In Singapore, its subsidiary, MCL Land, is a well-established residential developer.
Hongkong Land Holdings Limited is incorporated in Bermuda and has a standard listing on the London Stock Exchange as its primary listing, with secondary listings in Bermuda and Singapore.  The Group's assets and investments are managed from Hong Kong by Hongkong Land Limited.  Hongkong Land is a member of the Jardine Matheson Group.