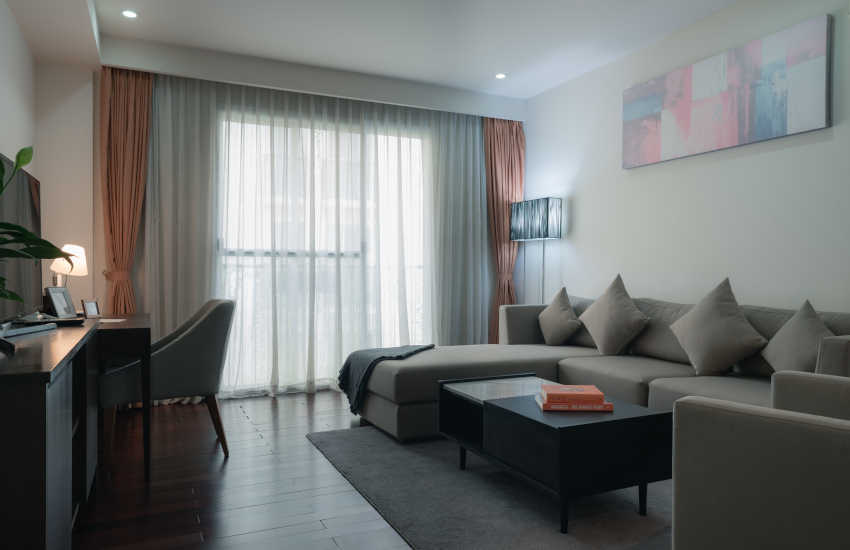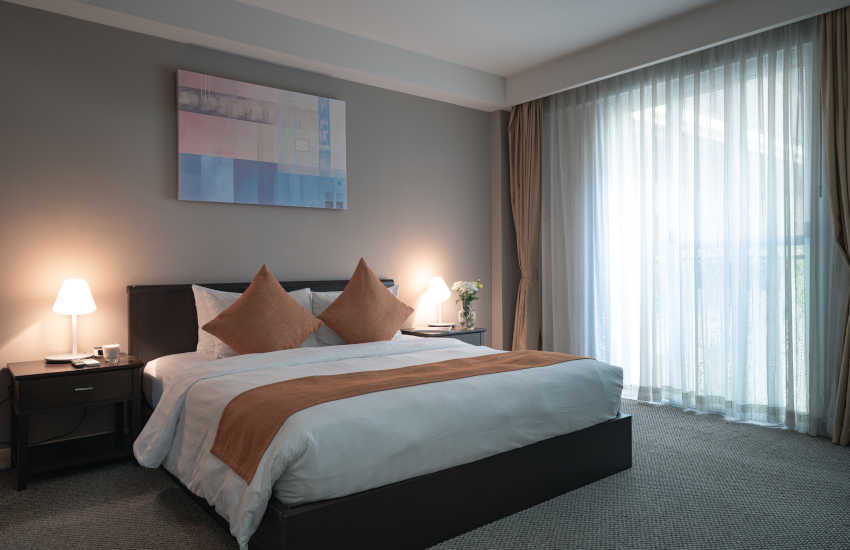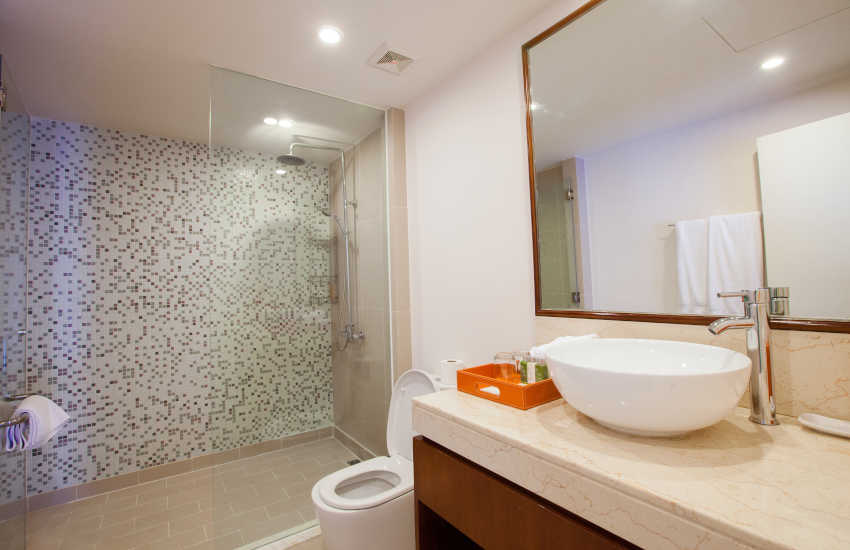 Life style and convenience
In today's fast-paced world, the concept of home has evolved. It's no longer just a place to rest your head; it's a sanctuary, a reflection of your lifestyle, and a hub for creating cherished memories. Central Mansions' one bedroom serviced apartments offer you a unique blend of comfort, convenience, and style, making them the ideal choice for those seeking a perfect home that caters to their every need.
Step into a world of sophisticated design and meticulous attention to detail of our newly designed one bed room serviced apartments, where every element is carefully curated to enhance your living experience.
Our one bedroom serviced apartments provide a spacious and well-appointed living area, a cozy bedroom with a plush bed, a fully equipped kitchen, and a modern bathroom. Central Mansions goes beyond providing just a place to stay; we strive to elevate your living experience with a host of amenities and services that make life easier and more enjoyable. From daily housekeeping, attentive room service, regular linen changes to 24-hour security and safe parking services, you'll find everything you need to unwind, relax, and focus on what matters most.
Central Mansions Luxury Serviced Apartments is located in the heart of Phnom Penh, with some of Phnom Penh's finest dining destinations and all of life's conveniences right on the doorstep.
With 24 hours In-house property management and security to ensure your peace of mind.
Our services and facilities include:
– 2 swimming pools, rooftop jacuzzi
– Gym
– On site restaurant "The Shop" open for breakfast, Lunch and dinner, room service
– 24-hour security and secure parking
– Daily housekeeping service
– Fully-equipped kitchen including cooker hob & hood, microwave oven and refrigerator
– Entertainment system including LCD televisions with cable channels and home entertainment system
– Wireless internet connectivity
– Spacious bathrooms with shower essentials
For more details, please contact 010 678 777 (our leasing team) or