Chef Kimsan twins of Sombok sharing pride on their plates
In an age shaped by globalisation, native cuisine in all its tanginess and pungency has become an 'acquired taste'. Our fast-paced lives have shaped our eating habits, all we care about is convenience and about food being delivered or served fast. Traditional cuisines, in the process, seem to be losing their appeal.
This is where Sombok believes Cambodian chefs have an important role to play in reconciling themselves with forgotten recipes. To lift the veil and proudly showcase their local flavours bears testimony to the acceptance that traditional cuisines still enjoy in the era of modern cooking.

"I think people eat a lot more traditional food than we think they do and that they have enormous affection for it. What we don't have, is a national pride in our beautiful ingredients and tastes. Something like prahok for example, it is just fermented fish paste and people love it in their personal capacity, but they wouldn't necessarily be confident to put it in in a national space," Sombok's chef Sok Kimsan says.
Drawing from her personal experience of growing up, Sok recalls words used for activities like planting vegetables and foraging for freshwater fish in the Tonle Sap river. It's different from simply asking: 'What's for breakfast?'. The gap is as much about communication as it is in culture.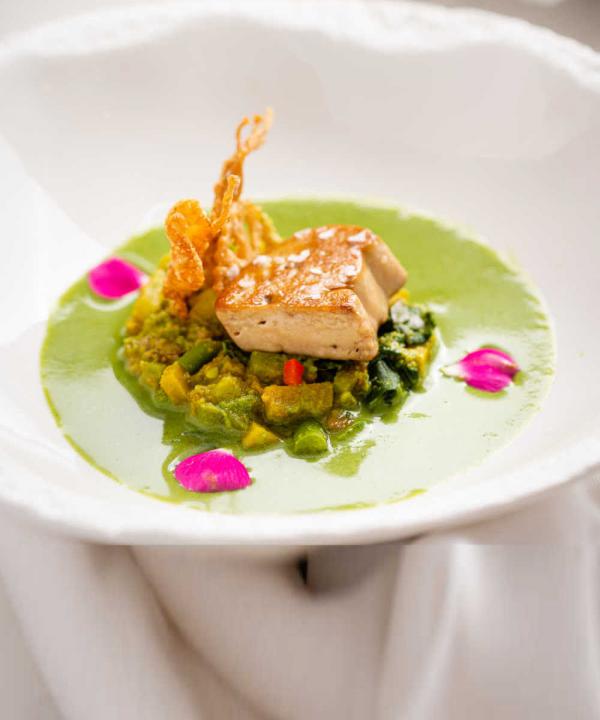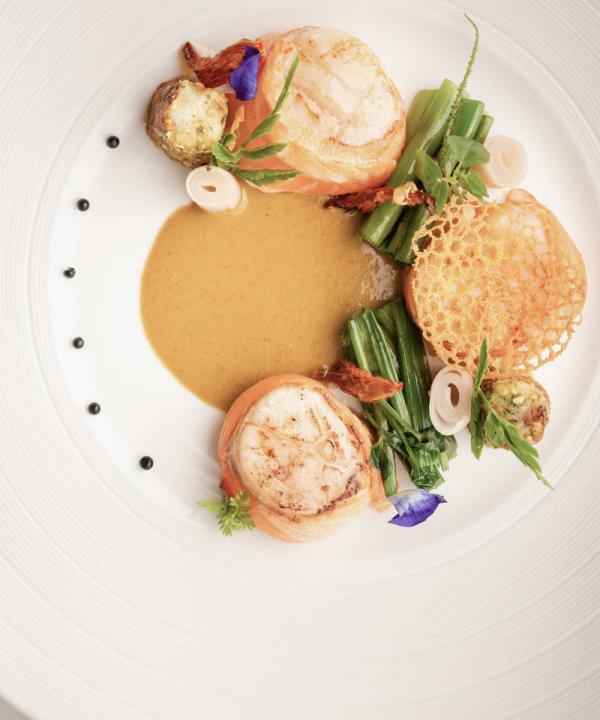 "I have a sense of what people my age want to eat, and my mum has the knowledge of tradition. At Sombok, we are trying to find common ground and fuse those ways," Sok says.
On top of that, co-chef Pol Kimsan believes that part of Sombok's journey in preserving Cambodian culture and identity is through its food. Part of their work at the restaurant is to make native ingredients more accessible to the modern psyche.
"Adaptation to a modern way of doing things can make it more interesting, as long as we're keeping to the values of the Cambodian culture and understanding the essence of those ingredients. The thing to do is to keep doing what we do well and to recognise and value the things that we do well," Pol says.
Notably coined as the Kimsan twins, the chefs come from humble backgrounds and were raised in the countryside. Despite difficult upbringings and their current success, each chef harbours a dream to place Cambodia on the map with their Modern Khmer cuisine.
Both women went to hospitality training school, worked in five-star hotel restaurants in Dubai, staged at Michelin-starred restaurants in Paris and Tokyo, made TV appearances in Cambodia's Best Chef, and bested themselves in regional cooking competitions.
Offering an innovative take on Khmer fine dining, Sombok, means 'nest conveys the care and nourishment the chefs provide to their patrons from the all-woman team. Passed down through generations, and refined over the years, the weekly tasting menu showcases all of Sombok's modern interpretations of Cambodian signatures infused with love
and tender care in sourcing as well as presentation.
Sombok's elegant and intimate atmosphere appeals as much to the sophisticated as it does to the adventurous eater. The restaurant design is curated by Cambodian architect Kimseng Ouk and the interior features original installation by renowned sculptureartist Sothea Thang. Sothea's sculpture resembles elements of Khmer golden silk and traditional fibres, adding a sense of refined elegance to the dining experience.
Aside from the utterly Instagrammable interior, diners can look forward to food pairing dinner events and cooking workshops that are in the pipeline. Put it in your diary.
Sombok
1, Preah Sisowath Quay
(Street 154), Phnom Penh
T: 093 575 157