Phnom Penh, 14th March 2013 – Hongkong Land today launched Central Mansions, the newly rebranded prestigious collection of serviced apartments and penthouses, in the heart of Phnom Penh's commercial district, deepening its commitment to developing high-quality residential and commercial properties across Southeast Asia.
The refurbished Central Mansions (previously known as Colonial Mansions) offers the best residential accommodation right at the centre of the Cambodian capital. Leading members of the business community attended the launch event and Mr Y K Pang, Chief Executive of Hongkong Land, officiated at the ceremony.
Addressing guests at the ceremony, Mr Pang said, "Hongkong Land is proud to make its mark here in the heart of Phnom Penh's commercial district in line with our strategy of developing prestige properties in the cities where we invest. We believe the Cambodian property market offers significant opportunities which will attract long-term institutional capital and international occupiers."
Following the makeover, Central Mansions provides 101 serviced apartments in two towers with five luxury penthouses.
The Central Mansions development is launching with two luxury penthouses available for lease. Three more penthouses are expected to become available in April.

Hongkong Land announced the launch of Central Mansions in Phnom Penh, a prestigious, newly rebranded collection of serviced apartments and penthouses. Central Mansions is located in the heart of the Cambodian capital's commercial district.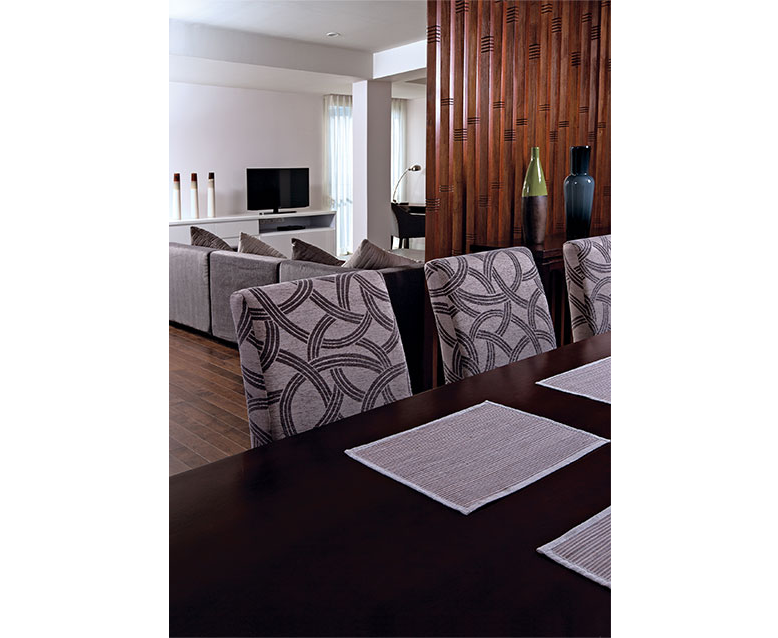 Central Mansions offers 101 serviced apartments across two towers, including five luxury penthouses that afford luxurious hotel living. Each penthouse features two to three bedrooms with adjourning bathrooms, a fully fitted kitchen, a patio with BBQ, 24/7 security guards with CCTV for residents' safety, and high-speed internet for seamless connectivity.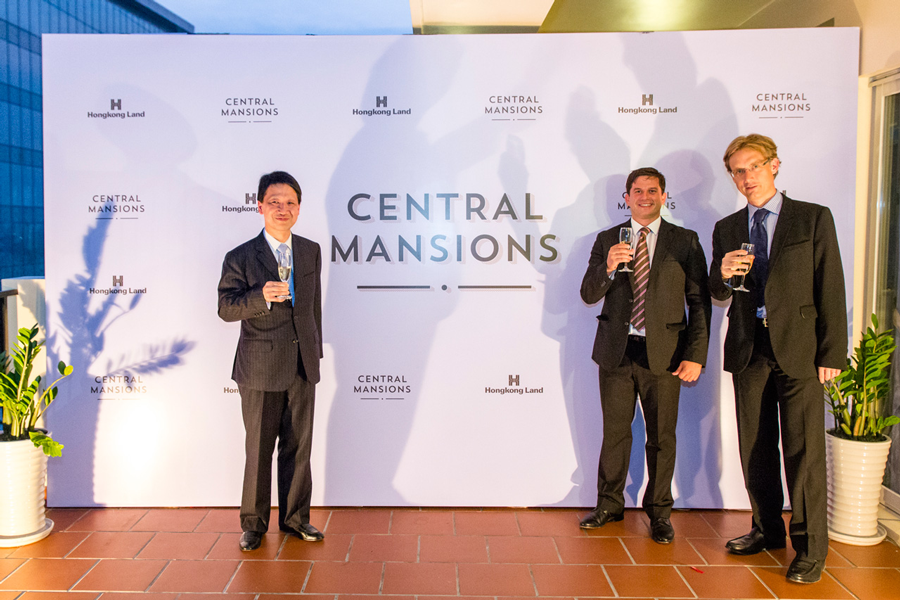 Mr Y K Pang (left), Chief Executive of Hongkong Land, officiates at the launch ceremony of Central Mansions with Mr Cosimo Jencks (right), Head of Commercial Property, Vietnam and Cambodia of Hongkong Land and Mr Daniel Parkes (middle), General Manager of Hongkong Land (Premium Investments) Ltd, Cambodia.
About Central Mansions Luxury Serviced Apartments
Central Mansions Luxury Serviced Apartments is one of the three prime sites in Phnom Penh – owned and managed by Hongkong Land. It is part of an exciting collection of Grade-A properties in Cambodia's capital and business centre.
About Hongkong Land
Hongkong Land is one of Asia's leading property investment, management and development groups. Founded in 1889, Hongkong Land's business is built on excellence, integrity and partnership. The Group owns and manages almost 800,000 sq.m of prime office and luxury retail property in key Asian cities, principally in Hong Kong and Singapore. Hongkong Land's properties attract the world's foremost companies and luxury brands.
The Group's prime Hong Kong portfolio of some 450,000 sq.m is located in the heart of the Central district. In Singapore, its 165,000 sq.m portfolio consists largely of prestigious office space located at Marina Bay, much of which is held through joint ventures. The Group also has a 50% interest in a prime office complex in Central Jakarta, and has a number of projects under development that include a luxury retail centre at Wangfujing in Beijing.
Hongkong Land is developing a number of largely residential projects, in cities across Greater China and Southeast Asia. In Singapore, its subsidiary, MCL Land, is a well-established residential developer.
Hongkong Land Holdings Limited is incorporated in Bermuda and has a standard listing on the London Stock Exchange as its primary listing, with secondary listings in Bermuda and Singapore. The Group's assets and investments are managed from Hong Kong by Hongkong Land Limited. Hongkong Land is a member of the Jardine Matheson Group.